2019-2020 Master of Fine Arts (MFA) Student Exhibitions
"CURATED disCOMFORT" an MFA Exhbitions by Jenn Hudson
This exhibition was canceled due to the 2020 Pandemic and rescheduled for early fall 2020. Congratulations on completing your masters, Ms. Hudson! We look forward to seeing your work next year!
"Navigation in Nichols Hall" an MFA Exhibition by Kehinde Osho
This exhibition was canceled due to the 2020 Pandemic. We want to congratulate Mr. Osho on completing the K-State Master of Fine Arts program and wish him many successes in his future.
"PolleNative" an MFA Exhibition by Dee Roof

MANHATTAN —The Kansas State University Department of Art will present the exhibition, "PolleNative" by MFA Candidate Dee Roof from March 2 – March 6 in the Mark A. Chapman Gallery in Willard Hall, Kansas State University campus. A reception will be held from 3:00 pm - 7:00 pm on Friday, March 6, 2020 in the gallery. Events are free and open to the public.
These events are presented and funded in part, by KSU SGA Fine Arts Fee.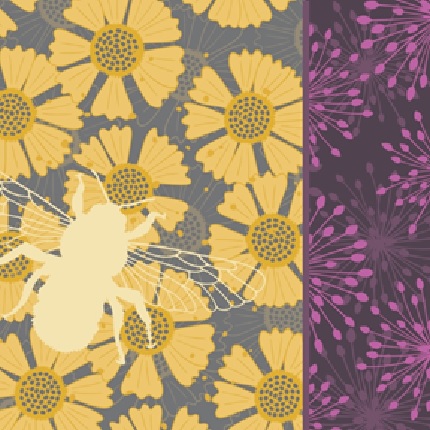 Helehombus, digital, 10x10", 2020
Dee Roof is originally from Philadelphia and received her BFA in Graphic Design from the Tyler School of Art of Temple University, where she was awarded the Graphic Design Faculty Award.
Archived MFA Student Exhibitions