Photography
The Photography curricula merge new and traditional techniques in the context of the critical concerns of contemporary art practice. Students explore a full array of conventional and experimental processes through coursework and independent study in darkrooms and studios available for work in black and white, color, large format, non-silver, studio, and digital photography.
Programs of Study
Undergraduate Studies
Photography students learn to create technically competent dynamic images that explore the cultural implications of the medium. Through a BFA degree with a concentration in Photography, students are prepared to become practicing artists with the aim of exhibiting their work at art venues locally and nationally, professional photographers, or artist who seek to prepare themselves for further study in an MFA program.
As students progress through the program, they form and refine a visual philosophy, which serves as a conceptual backbone for their work in advanced classes. Students learn to utilize a variety of digital and analog photographic techniques as tools to express that philosophy. These techniques include the use of studio and natural lighting, view cameras, 120mm medium format cameras, moving images, projection, and alternative 19th-century processes, such as wet collodion, salt printing, and experimental cameras.
What can I do with this major?
Post-Bachelor Degree Portfolio Development
The Portfolio Development in the Visual Arts course is a non-credit, on-campus course offered during Spring and Fall semesters in the Department of Art at Kansas State University. this class is ideal for students who seek to expand their skills through intensive study and studio art practice. The course offered to participants who hold a bachelor's degree and are interested in further developing their art within an academic studio environment. This guided experience is designed to produce artists who are competitive in the national area for sought-after professional opportunities such as grants, residencies, exhibitions, and post-graduate education, including the MFA in studio arts.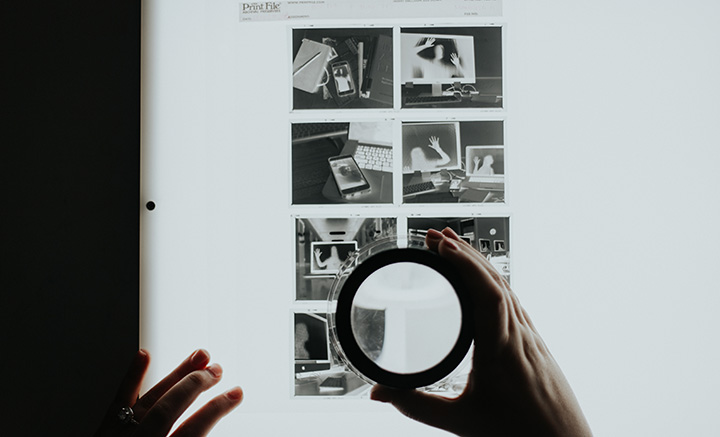 Graduate Studies
The MFA concentration in Photography is 3-year program comprised of intensive critical investigation of the medium. The emphasis is on experimentation and research in contemporary lens-based art practices that inform individual creative and intellectual objectives.
Graduate students in photography receive private studio spaces and have access to analog, digital, and hybrid means of creating images. In the final year, MFA students present a Capstone project in a solo exhibition, along with a well-researched paper that supports the exhibited work. Graduate students work with a four or five person committee comprised of multi-disciplinary art faculty who meet for regular critiques, as well engaging in as self-directed independent studio work. Formal and informal reviews with area faculty are held as the need arises.
Qualified students may be eligible for Graduate Teaching Assistantships (GTA), which provide financial support as well as valuable experience for future employment.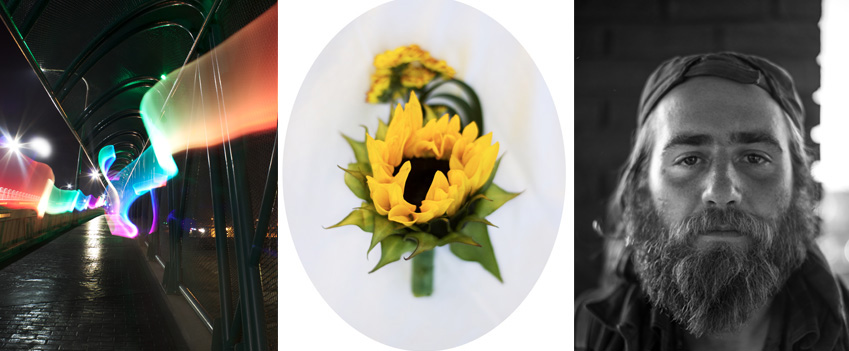 Technology Requirements
Mac (preferred) or PC Laptop

Screen Size: 15 inches and above
At least Quad Core 2.7 GHz + 8 GB RAM
At least 256 GB memory
At least 1 portable hard drive: 500gb to 1 TB for backup and file storage
Adobe CreativeCloud Suite (Use "Student and Teachers" Pricing)

DSLR (ideally Nikon or Canon) with at least 1 lens: at least 16 megapixel or above, with a RAW file and HD video capability

Durable tripod (aluminum or carbon fiber)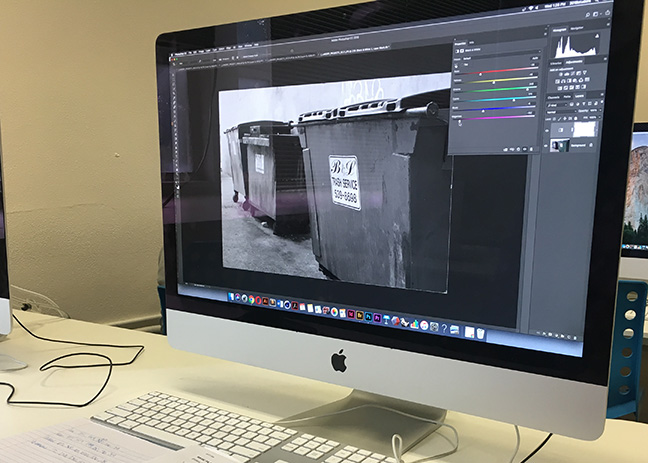 Program Facilities & Equipment
The facilities and resources associated with the Photography are include, but are limited to: lighting studio (Elinchrom light system), Traditional wet darkroom w/15 enlargers, Wet Collodion and Alternative Processes Equipment and Facilities, Film loading room, Multi-purpose classroom, digital printing labs that include the Adobe Suite; access to Medium and Large Format Cameras (120mm, 4 x 5, 8 x 10), Wet Scanning Equipment.. ft. of senior studio space. Recent renovations have ensured that all workspaces are adequately ventilated to ensure a safe and functional environment for our students.
Faculty
Associate Professor
rebecca212@ksu.edu
Willard 201A
Associate Professor & Area Coordinator
sjoglek@ksu.edu
Willard 314