Painting
The Painting Concentration envisions painting as a fundamental form of visual and artistic expression. The principal component of the Painting concentration is the development of a visual philosophy based on an exploration of various forms of painting in the first years of the concentration. Students also consider the roles of technique, concept, and meaning in relation to expression from the foundation level onward. Critical dialogue and rigorous expectations about studio practice support work toward the development of an artistic vision in upper-level courses.
Programs of Study:
Undergraduate Studies
The BFA concentration in Painting welcomes energetic individuals who are committed to developing their knowledge, skills and aesthetic direction through the medium of paint. The Painting curriculum is structured to enable students to build consistently on their foundation training in drawing and design, toward a synthesized, individual direction and body of work. Through exploration of various media, students gain competency in the use of the basic tools and techniques associated with painting and explore the many expressive and conceptual directions that paint, as a media may take.
Experimentation is encouraged along with structured skill acquisition, providing a strong base from which students may continue to develop toward advanced achievement. Contemporary issues as well as historical models are presented throughout the program, providing a wide range of expressive possibilities, and fostering the development of critical thinking through discussion and analysis of work. Students receive individual attention within a positive learning environment, and the development of individual identity within the students' work is the goal. Through these studies, students develop their personal, aesthetic vision and prepare for their professional future.
Painting and Drawing Collaboration is one of several Art Department student organizations. It consists of student painters and drawers coming together to create unity and networks between artists, create and exhibit works, and just have fun. Graduate Painters are encouraged to reach out to our undergraduate painters and contribute to a thriving painting program. The Collaboration is open to all students interested in drawing and/or painting.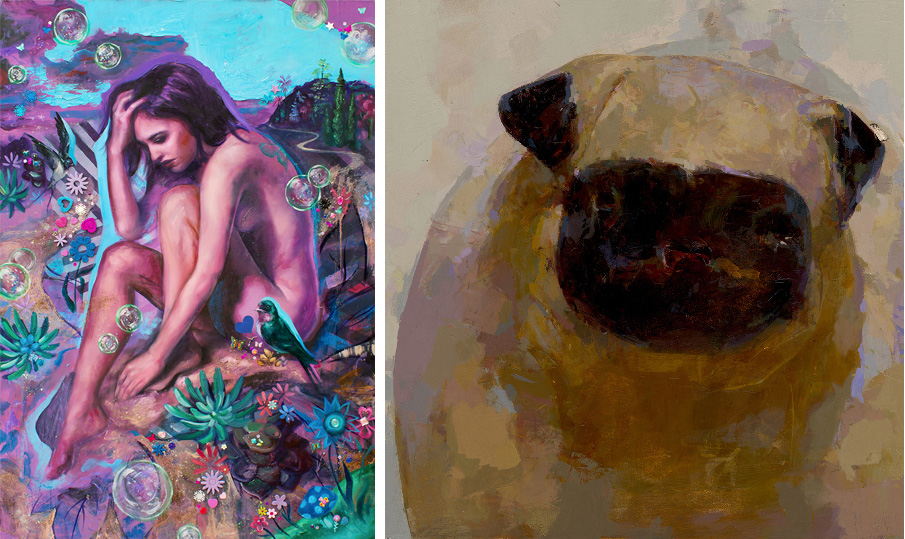 Post-Bachelor Degree Portfolio Development
The Portfolio Development in the Visual Arts course is a non-credit, on-campus course offered during Spring and Fall semesters in the Department of Art at Kansas State University. this class is ideal for students who seek to expand their skills through intensive study and studio art practice. The course offered to participants who hold a bachelor's degree and are interested in further developing their art within an academic studio environment. This guided experience is designed to produce artists who are competitive in the national area for sought-after professional opportunities such as grants, residencies, exhibitions, and post-graduate education, including the MFA in studio arts.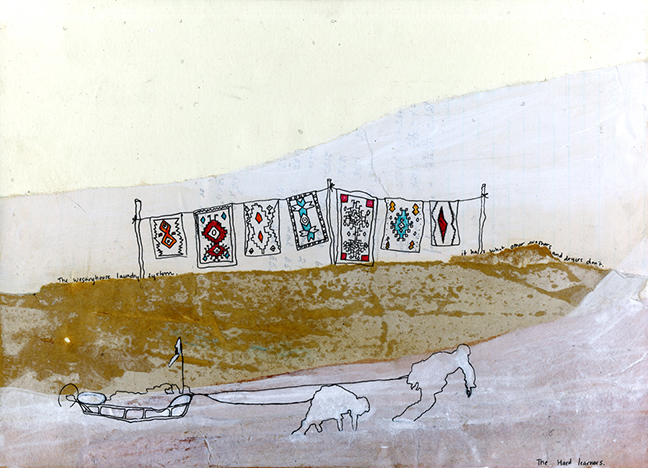 Graduate Studies
Students in the MFA concentration in Painting come from all over the U.S. and work in diverse manners from the nonobjective to the representational. Focus on painting in a research institution set in a welcoming college town. Private studio space is provided for Painting Graduate Students in Willard Hall. Students are encouraged to experiment with a wide range of methods and to seek their own personal directions through invention, discussions, critiques and research. Awareness of contemporary studio practice and mastery of the tools necessary for critical analysis are emphasized, as students cultivate their own unique vision and expressive language. A final, solo thesis exhibition, along with a well-researched paper that supports the exhibited work, is the culmination of the program, providing the opportunity to present a robust and cohesive body of personal work. Mentoring in professional practice and the potential for graduate teaching assistantships further support development.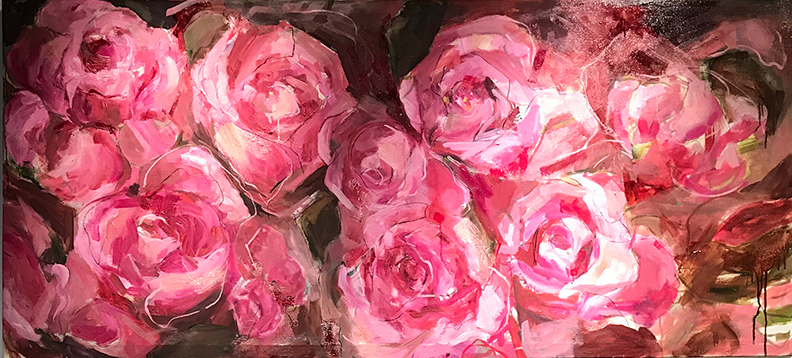 Program Facilities & Equipment
The Painting concentration has over 5,000 sq. ft. of dedicated studio space including studios for Water Media, Oil Painting, and 2500+ sq. ft. of senior studio space. Recent renovations have insured that all work spaces are adequately ventilated to ensure a safe and functional environment for our students.
Faculty
Associate Professor & Area Coordinator
kevinber@ksu.edu
Willard 119
Associate Professor & MFA Program Director
nmorrow@ksu.edu
Willard 311
Graduate Teaching Assistant
Elena Masrour
masrour@ksu.edu
Willard 038