Documentation Lab
The Department of Art Documentation Lab is a space for Art student to photograph and document their work for class, portfolio, and exhibition entry. This space has a wide entryway for large works and is located on the first floor of Willard. Supplied in the space are several background and lighting options, tripods, a large sheet table, as well as cameras available for checkout in the Art Office.
Students need to schedule a time using the link below, and will only be admitted into the space by the office staff or designate Print Lab monitor.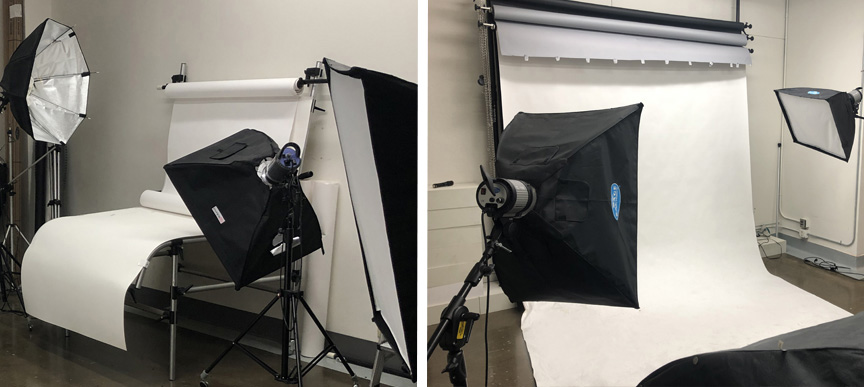 Schedule the Documentation Lab (Max: 2 Hour Limit):
Any damages to the equipment or space during your scheduled time will be reviewed and charges placed to your KSIS account of exact or comparable pricing.
---
Camera Check Out Process
Camera check out happens in Willard 111 (Art Office). (First Come, First Serve)


Fill out form provided by office staff to full accuracy and ability.
The camera can be check out for a maximum of 2-days.

A hold will be placed on your KSIS account if not returned by the date agreed upon.

Your account will be charge the price, or a comparable price of replacement, if the camera is lost, damaged or not return after two weeks from the agreed upon deadline.

Charges to your account are final even if the camera is returned. No Refunds.

Upon return and after a review of the camera and accessories is taken, any damages will be charged to your KSIS account of exact or comparable pricing.