Current Students FAQs
Attention Students:
Important notices are sent to your K-State e-mail account from your Advisor!
Either check your K-State e-mail frequently or have it forwarded to Yahoo, Hotmail, Gmail or another e-mail account.
Enrollment
Holds:
Course Work:
Portfolio Review:
Graduation:
If you are not able to find the answer to a specific issue or question using this FAQ page, e-mail the Art Advisor.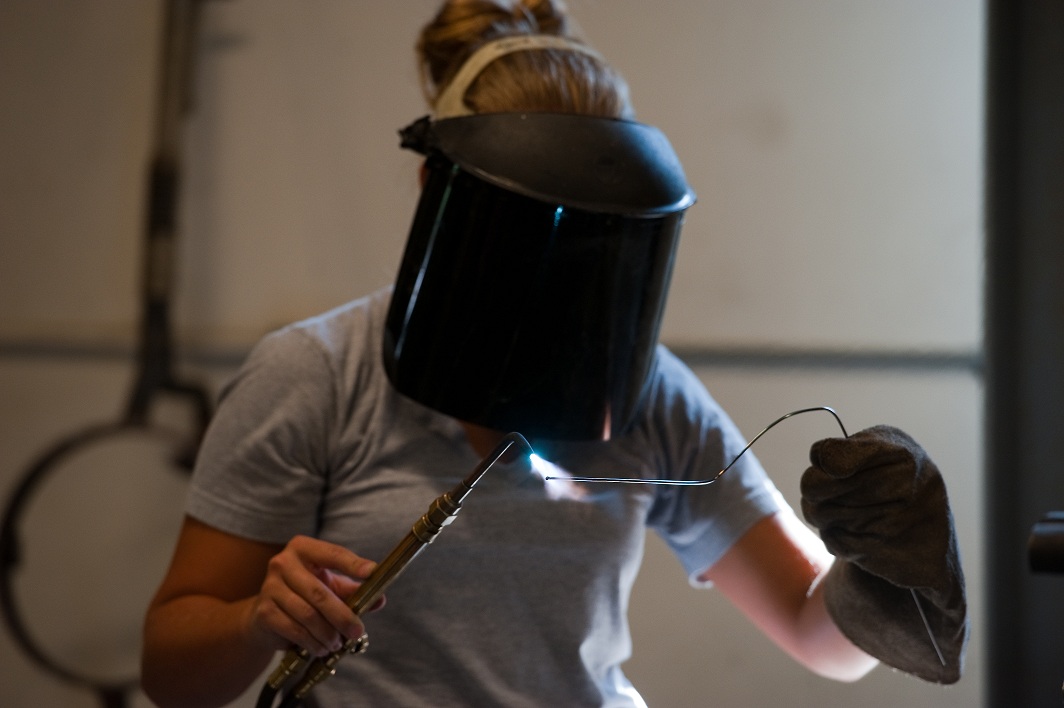 When can I enroll for the next semester?
Students can find the exact date/time their enrollment opens up in their kSIS Student Center on the right hand side in a blue box titled Enrollment Dates.
All students must meet with the Art Advisor prior to this date to discuss course choices and scheduling needs. See below for more information on setting up an advising appointment for enrollment.
How do I set up an advising appointment so I can enroll?
Current Art students should look out for an email from the Art Advisor with a link to schedule your enrollment appointment each fall and spring semester. You should make your appointment for approximately 1 week before your actual enrollment date.

For any other advising needs: current Department of Art students can schedule an appointment here with SSC Campus .

Interested in becoming an Art Major or Minor?: Contact the Art Advisor.
How do I add or drop a course?
Course changes can be completed via KSIS.
I have an advisor flag/hold! What does that mean?
This hold is place prior to the new semesters enrollment time. You must meet with your Advisor every semester to go over your progress before enrollment is allowed for the next semester.
The Art Advisor will send out an e-mail each semester with a link to the Advising calendar for appointment scheduling. It is important that you check your K-State email frequently for updates! Your advisor will lift the hold once the appointment has been completed.

(*Other HOLDs preventing enrollment: Select "Hold Details" on your KSIS Student Center and contact the associated office.)
How do I know what classes to take next semester? What should I do before my advising appointment?
Review the curriculum guidelines and run a Degree Audit Report (DARS) in your KSIS Student Center to see what requirements are left to meet.
Look at the course schedule for next semester and explore classes that meet your remaining requirements.

Typically, the schedule posts last week of September (Spring Semester) & the last week of February (Fall Semester).

Look at the course catalog if you need course descriptions or course prerequisite informaiton.
To make an appointment for enrollment you will need to wait for an email from your advisor with a link to schedule. Click on the link to schedule approximately one week before your enrollment date (you can find in your student center in KSIS). You should come prepared with courses in your KSIS shopping cart.
Other Helpful Resources:
Student Advising Responsibilities: What you need to know...
K-State Advising Road Map: Get Prepared!
This is where a student applies to either Visual Communication Design or Studio Art BFA (focus areas are also explored here). This process happens in the spring after completing the Core Foundation Courses; typically this is your 2th semester (spring of freshman year) in the program.
How do I sign up for Portfolio Review?
During Enrollment for Spring, Enroll in ART 298: Portfolio Review via your KSIS Student Center. Ask your advisor if you have questions about the Portfolio Review process!
I'm a Senior! What do I need to do before I graduate?

Double-check your DARS report to make sure you've completed (or are registered to complete) all of the required courses and credit hours for your major
Ask for a Grad Check via the Arts and Sciences Dean's Office to make sure you're on track. 107 Calvin Hall / 785-532-6900
Apply for Graduation via KSIS. Here are step-by-step instructions on how to apply.
What if I'm late? Don't be late - if you're graduating this semester, apply for graduation and contact your advisor now!
Incoming Freshmen/First Year Transfers
A subscription to the Adobe Creative Cloud Suite of software is a requirement for the majority of the Department of Art courses, including Foundation courses, Ceramics, DX Media, Visual Communication Design, and Photography as well as a number of other art electives. One subscription per year is all that is needed to cover this requirement for all courses taken during that year.
Student pricing is available via the

Adobe Website.

Plan Name: Creative Cloud All Apps