Student Internships and Activities
Student Clubs
Painting Society
Internship Highlights
Summer 2014 Mary Gordon joined three other interns at Women's Studio Workshop in Rosendale, NY for a two month summer internship. WSW was founded in 1974 as an alternative space for artists to create new work and share skills. Artists from around the world come to particpate in Residencies and other programming.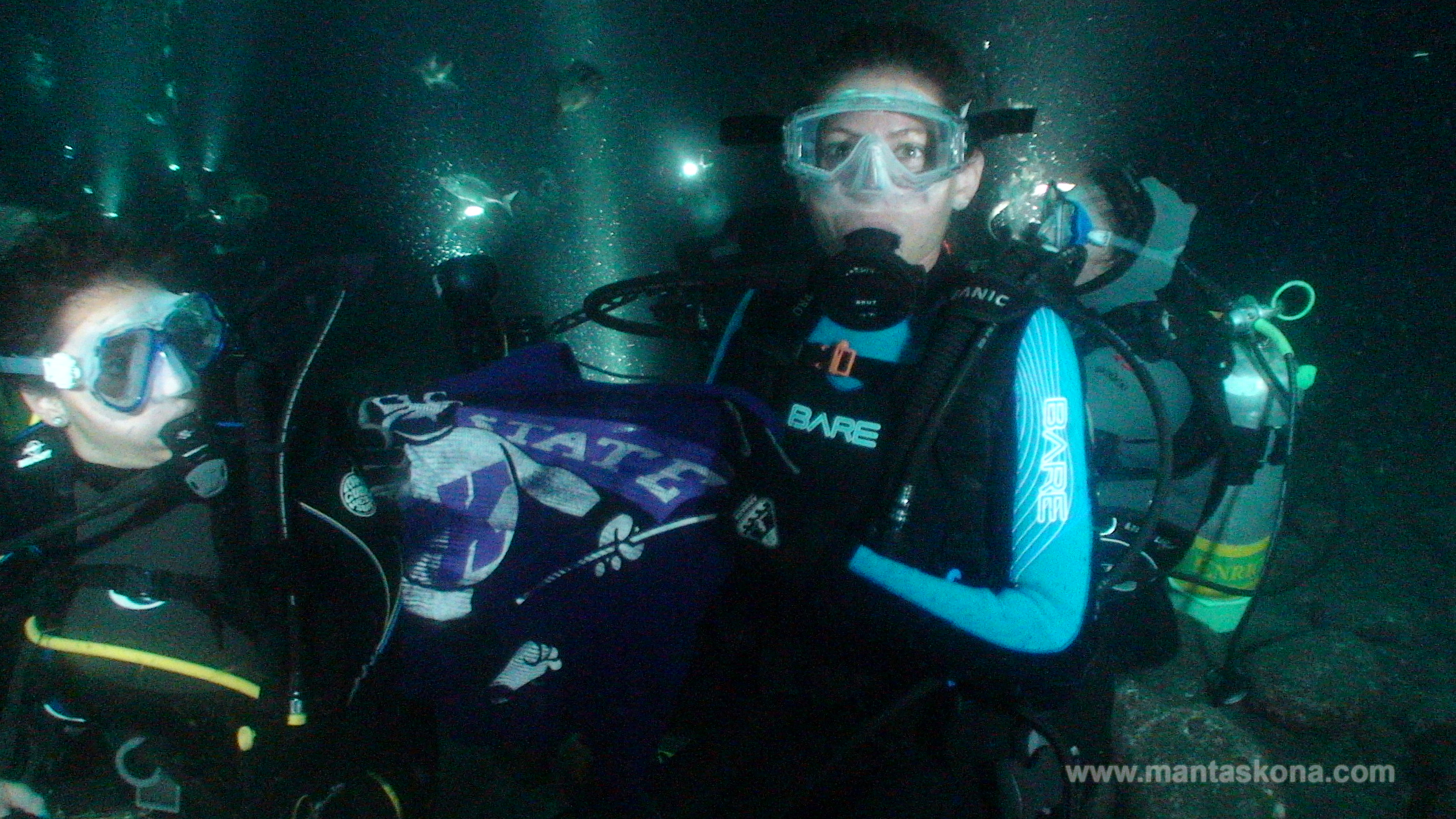 Amber Parish, graduating senior in Photography, was an intern for Ocean Wings Hawaii in Kona, summer 2013. Her job was to edit and put together the DVDs of night dives with manta rays and do underwater photography in day dives.
Michael Rysavy- Assisting the production manager and photographer for Ron Berg Photography, Kansas City, MO, Summer 2013.
Courtney Harrington – Internship at Gannett USA Today on Madison Ave. in NYC Summer 2011
Scholarship Winners
Tarina McDowell, a photography student won a Summer Travel Scholarship for professional development. In her proposal she applied to go to Bostick and Sullivan in New Mexico and learn wet collodion printing.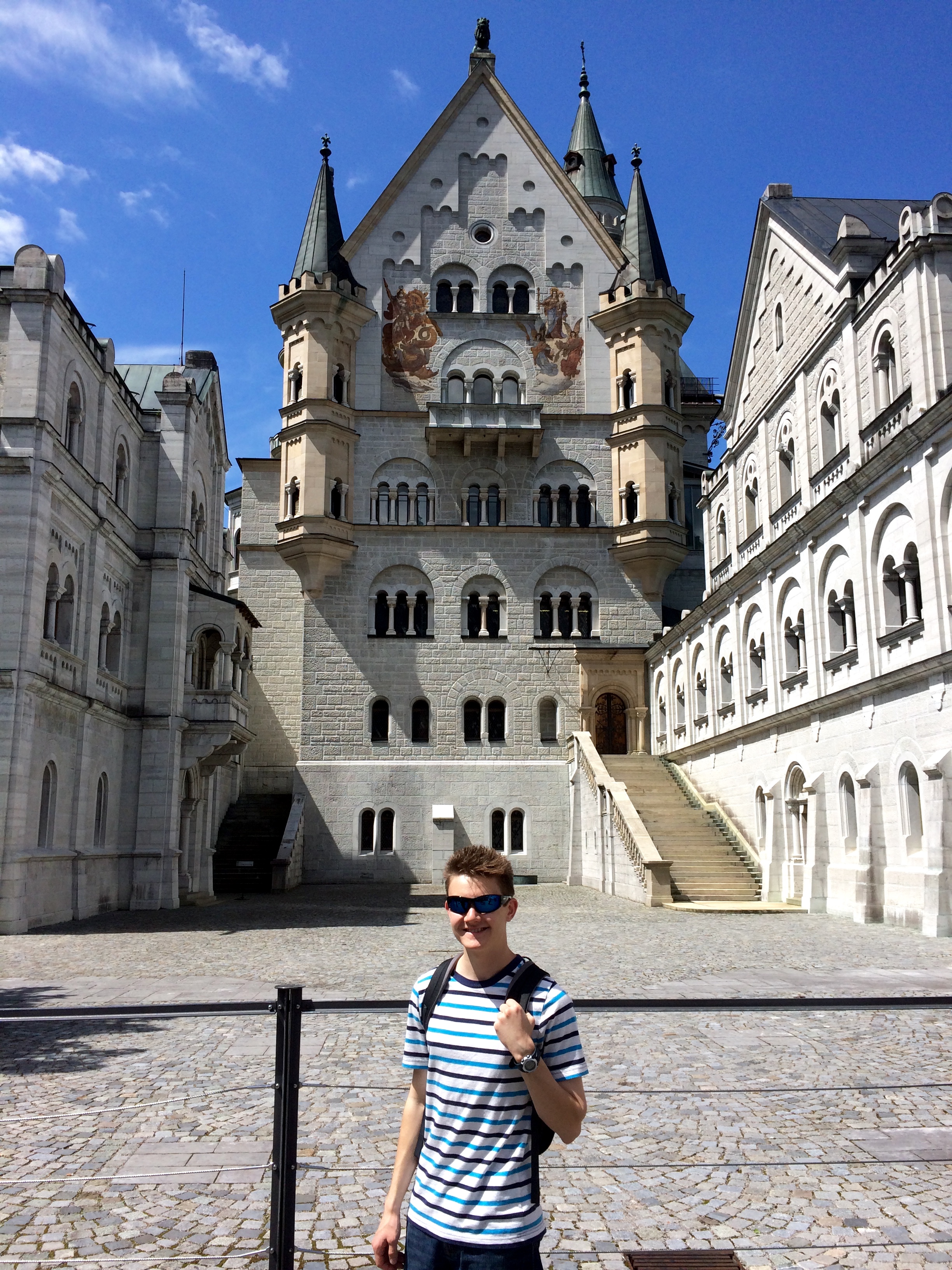 Chad Ostermann, an major at K-State, traveled in summer 2014 to Neuschwanstein Castle in Germany (among other places in Europe) on a $4,000 Mattes Travel Grant. The Don and Glenda Mattes travel grant is awarded to one student every year who has never been abroad. In fall 2015 he will spend a semester abroad taking Art classes at The University of Hertfordshire in Great Britain.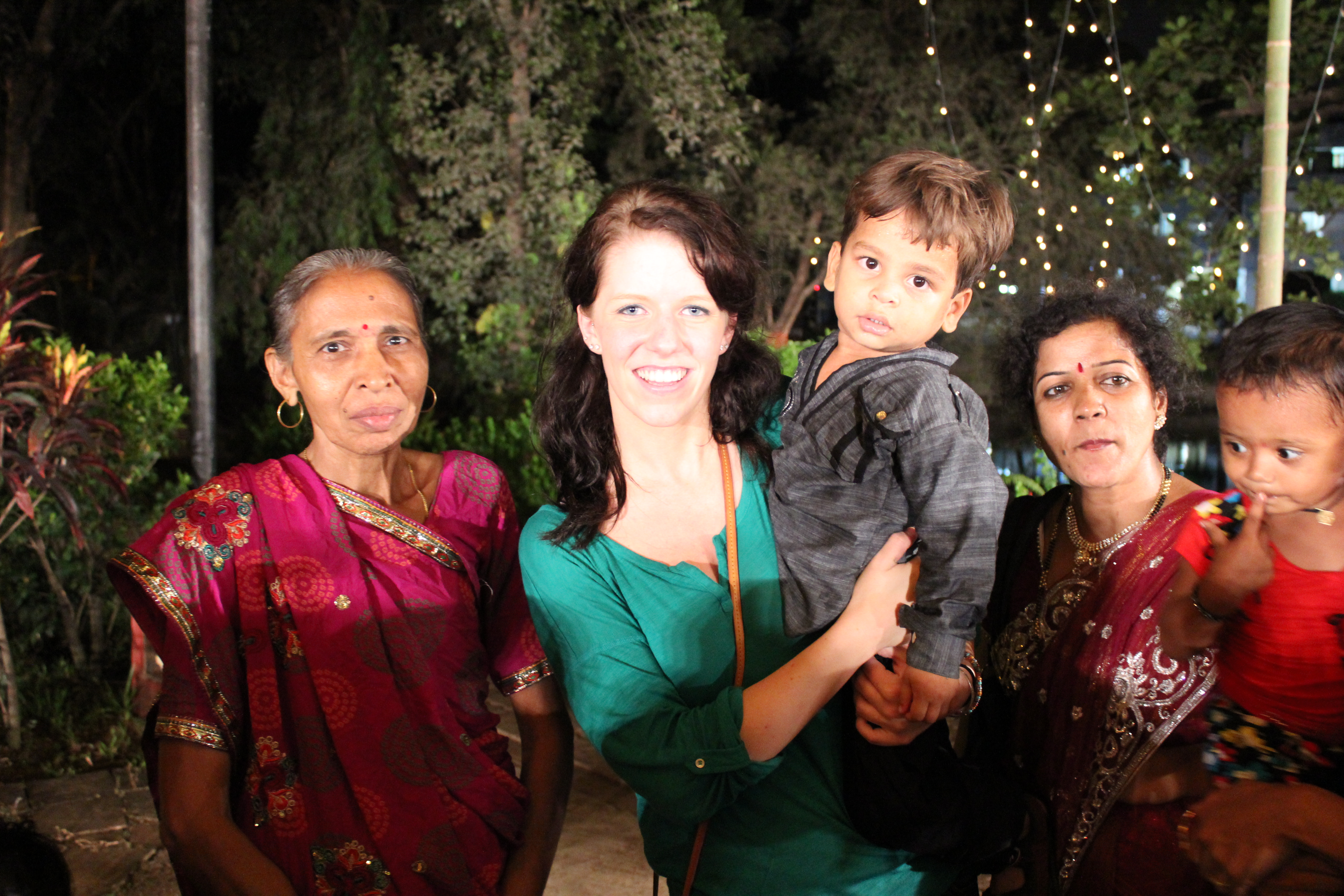 Aubrey Illig, sophomore in Art won a $5,000 Mark Chapman Scholarship to participate in the K-State Department of Art's study abroad in Mumbai, India for summer 2013. This program was created by Assistant Professor of Art, Shreepad Joglekar. Aubrey was one of five recipients of this summer grant which is open to all Arts and Sciences undergraduate students at K-State. She participated in the Communication Design Principles workshop hosted by Industrial Design Center at the Indian Institute of Technology, Mumbai. This workshop was co-taught by Joglekar and IIT IDC faculty where she studied how culture plays a part in the way people communicate through design. The Manhattan Mercury wrote, "Illig had the opportunity to visit with Indian classmates and professors, attend lectures and explore the city of Mumbai/Bombay to take more than 4,000 photos, which represent the culture and her experiences."
Study Abroad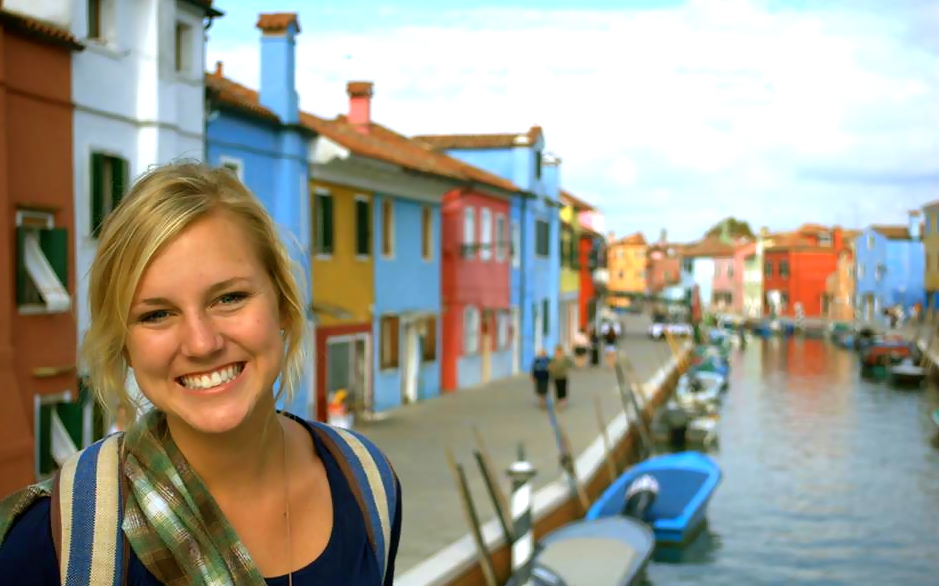 Madelyn Mitchell studied art, art history, and Italian at the American University of Rome. She also had the opportunity to volunteer at a Refugee Ministry Center and her weekends were filled with various trips around Italy and Europe including this trip to Burano which is located on an island across from Venice. Fall 2013.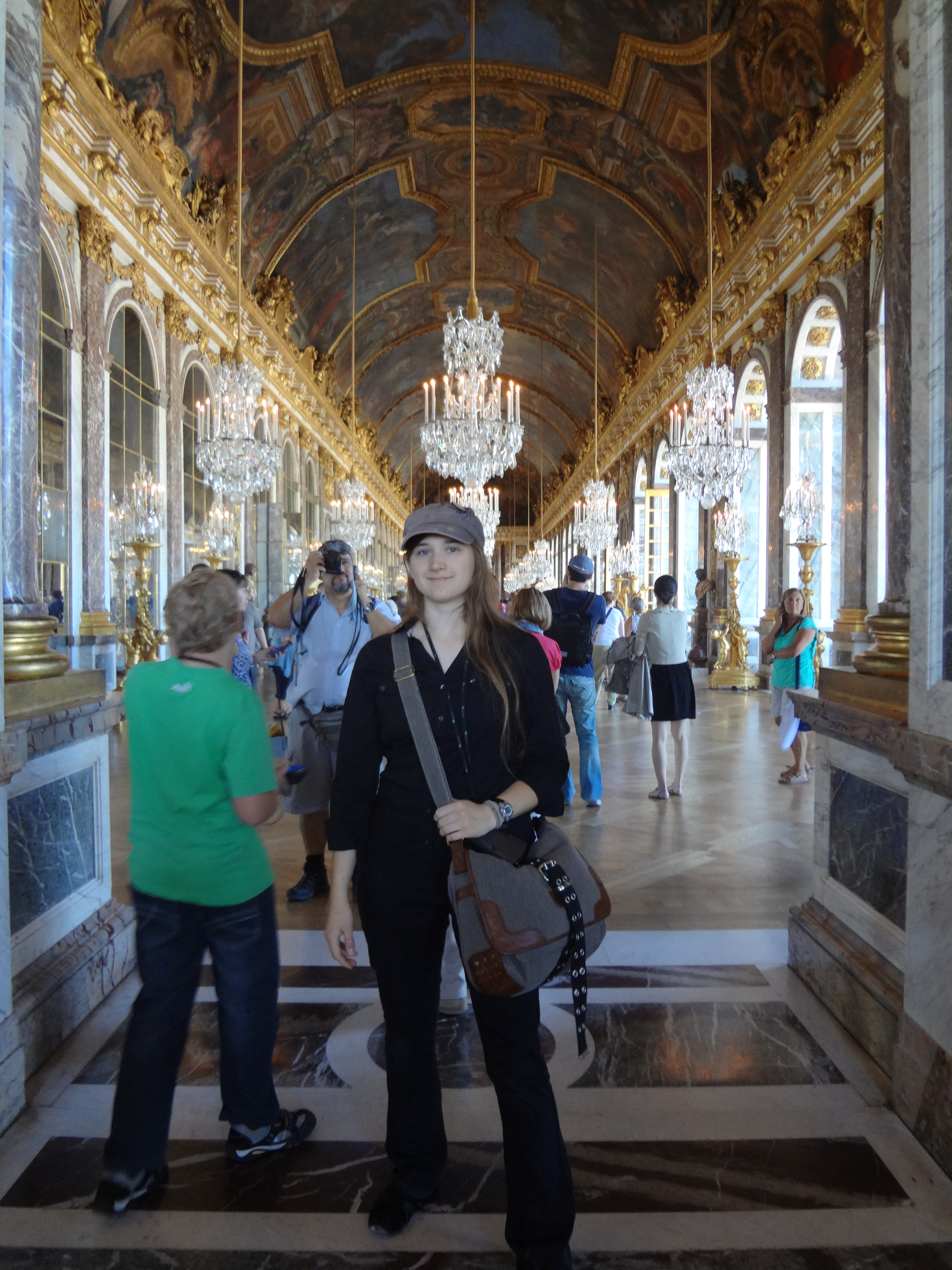 Heather Laurence is studying French language and culture at the Centre Universitaire d'Études Françaises (CUEF) at Université Stendhal – Grenoble III. In her free time she is traveling, writing, and painting the beautiful landscapes and architecture. Fall 2013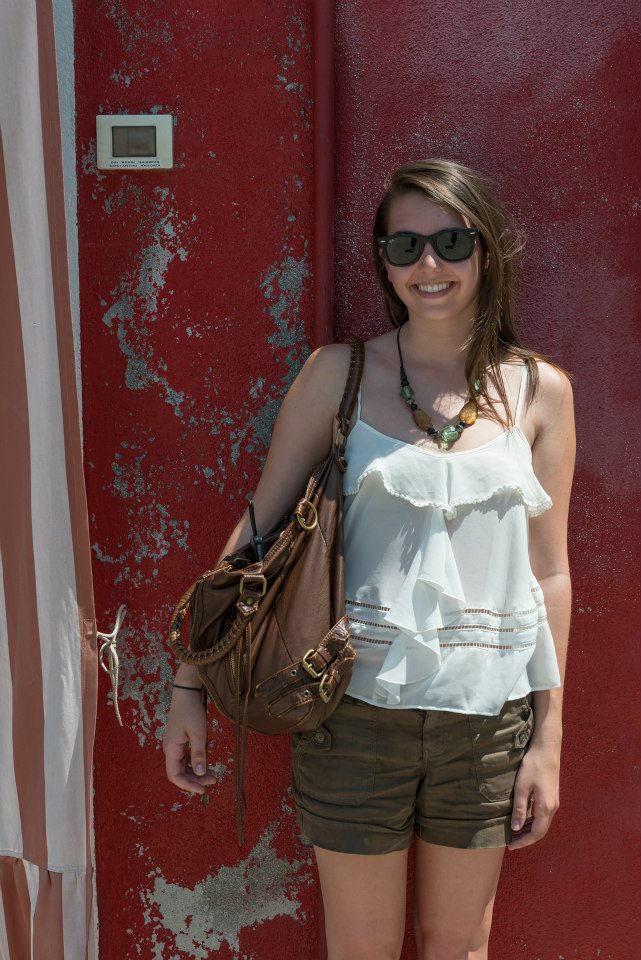 Gabrielle DeFonso – Study Abroad through Marist College at the Venice Biennale Summer 2013
Activities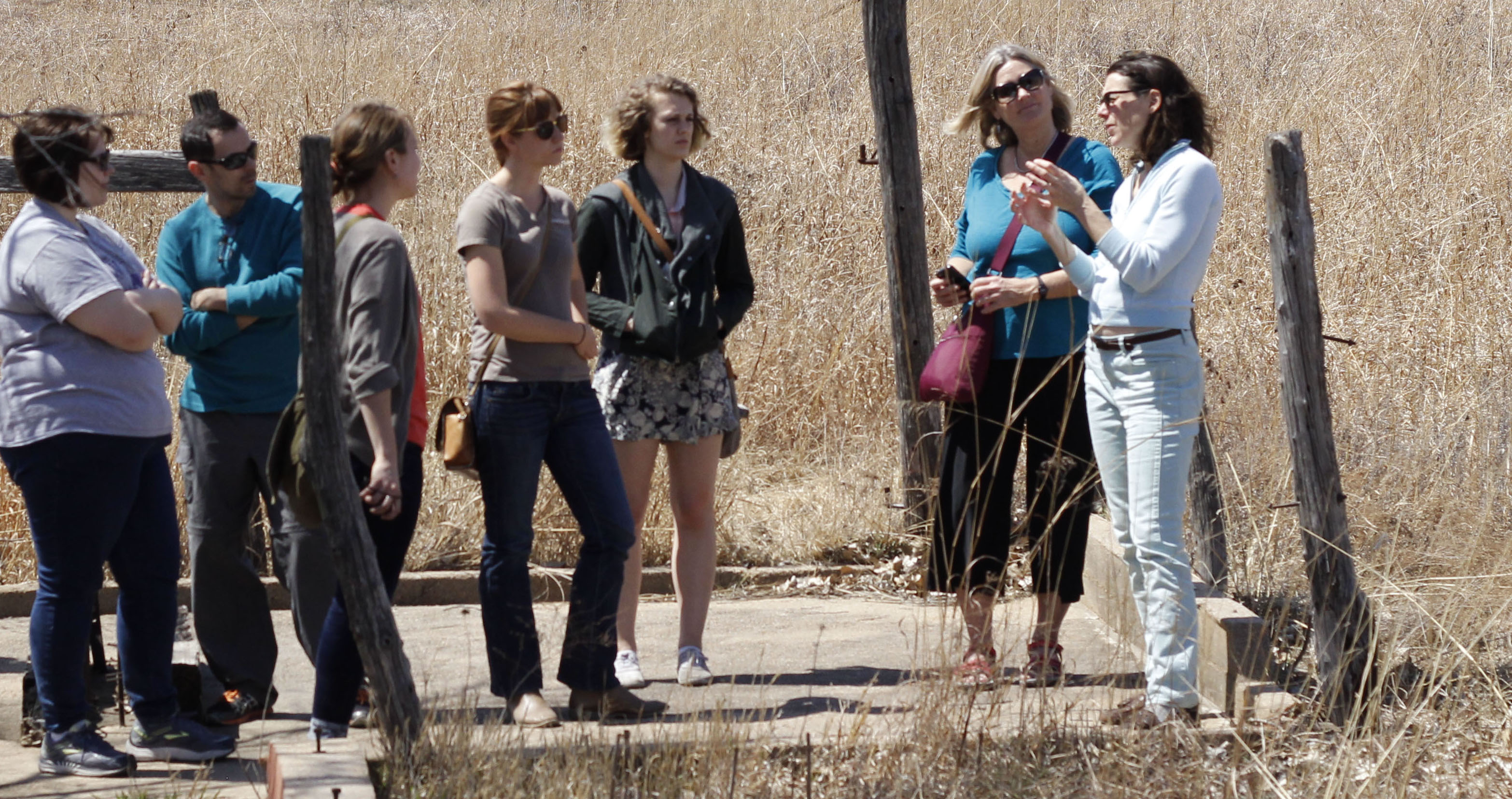 April 2014 Marrin Robinson took students to Pioneer Bluffs located in Mattfield Green. Students learned about the non-profit organization, visited Bill McBride's studio, had lunch at his home and saw the site specific sculpture made by two of the visiting artists from the Netherlands.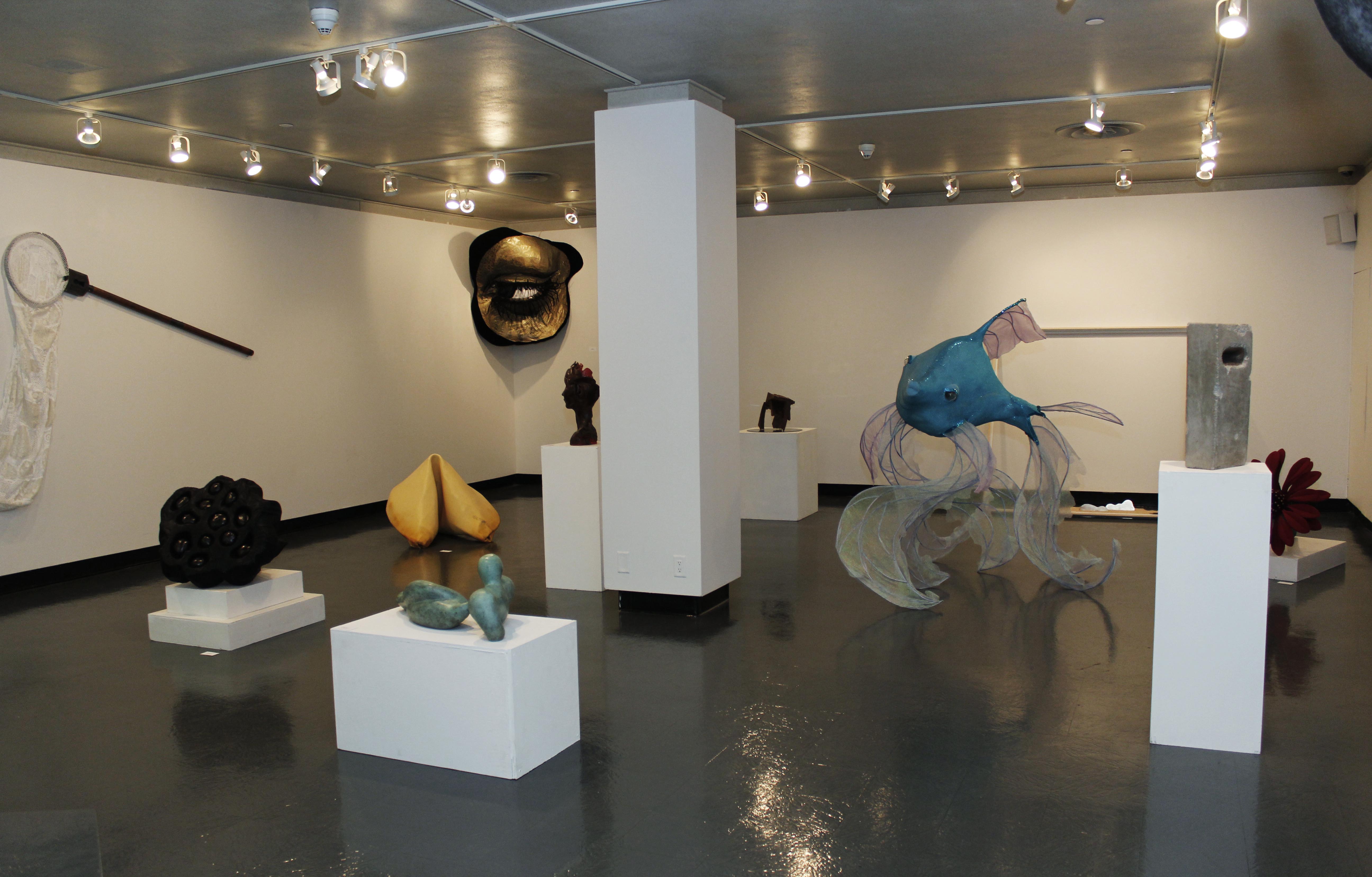 Student Sculpture show in the K-State Student Union. This show traveled to Bethany College in Fall 2013.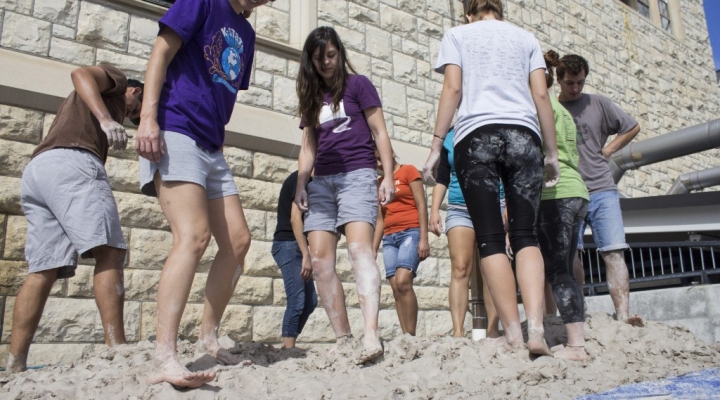 Lauren Karle, a third year graduate student in ceramics, and Andrea Sweetwood, a senior in kinesiology, stomp the clay with other K-students. The second annual Clay Stomp was held Saturday, Sept. 28, 2013 from 10am to 3pm outside of Willard Hall. All K-students were welcome to come with their barefeet to mix 4,000 pounds of clay, which would later be bagged and used by art students.