Graduate Studies (MFA program)
The Department of Art at Kansas State University offers a Master of Fine Arts degree in the fields of ceramics, digital/new media, drawing, graphic design, metalsmithing and jewelry, painting, photography, and printmaking and is accredited by the National Association of Schools of Art and Design (NASAD). The program includes 16-20 graduate students across disciplines. The MFA candidates have a final solo exhibition, usually in the beautiful Mark A. Chapman Gallery.
We are not accepting applications into our Ceramics program at this time. Sorry for any inconvenience!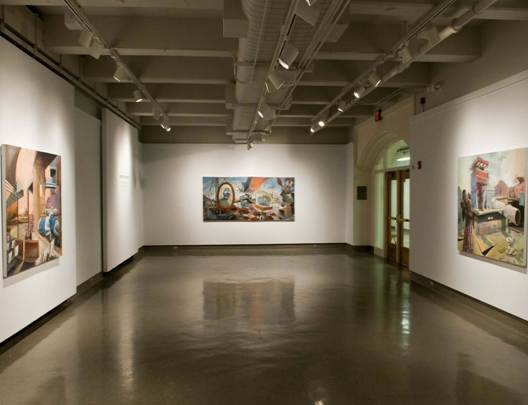 Lasbrey Nwachukwu
Installation view, Instigating Instability
Mark A. Chapman Gallery
MFA in Painting, 2010