Chapman Gallery Exhibitions, Exhibits, & Lectures
The Mark A. Chapman Gallery on the first floor of Willard Hall opened in 2005. Cheryl Mellenthin and Mark Chapman funded a complete renovation of the former Willard Hall Gallery, increasing the exhibition space to over 1,400 square feet along with 400 square feet dedicated to exhibition preparation and kitchen facilities.
The Department of Art hosts BFA and MFA student exhibitions in the gallery as part of graduation requirements each semester. The technology friendly gallery serves not only exhibition purposes, but also provides a location for an active Visiting Artist lecture program.
Spring 2017
March 27-April 7, 2017
Scholarship Recipient Exhibition
The Department of Art is hosting an exhibition for the academic year 2017-2018 scholarship recipients. Their show will open Monday, March 27 in the Chapman Gallery in Willard Hall. They will be present with their scholarship certificate at a special reception that Friday. Please come an join us as we applaud their hard work.
March 6 - 17, 2017
Thea Meussling is a performance-based artist. She has developed an alter ego, Tooflady, to use as the protagonist for all of her work. Come join in on the experience and fun!
February 6-24, 2017
Reception: February 10th, 5-7pm
January 30-February 3, 2017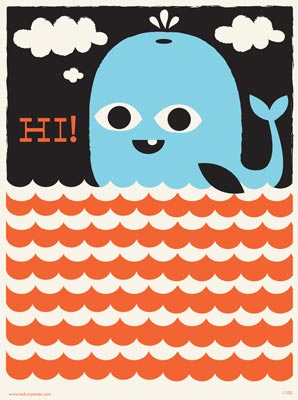 "Whale Says Hi!" by visiting designer Tad Carpenter
January 23-27, 2017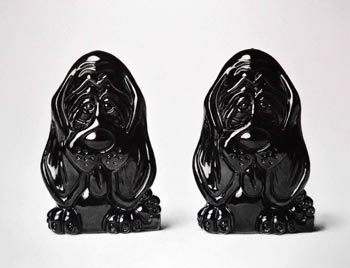 "Salt and Pepper", charcoal on paper, 2015.
Fall 2016
December 12-16, 2016
This exhibition is presented by Meghan Sullivan (Drawing), Robert Pifer (DX Media), and Lea Heryford (Painting).
December 5-9, 2016
This exhibition is presented by Kyle Van Vogelpoel (Sculpture), Max Fillingim (DX Media), and Megan Carry (DX Media).
November 28-December 2, 2016
This exhibition features Sam Fillingim (DX Media), Tim Folkins (DX Media), and Kerry Titterton (Printmaking).
November 14-18, 2016
This exhibition features Tarina MacDonell (Photography), Marcus Gilbert (Printmaking), Kelsey Green (Metals), Lathan Mastellar (DX Media).
November 7-11, 2016
This exhibition features Andrea Benge (Drawing) and Molly McEwan (Photography).
October 24 - November 4, 2016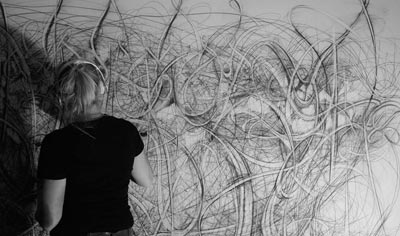 Performance still, Draw to Perform II, London, 2015.
October 10-21, 2016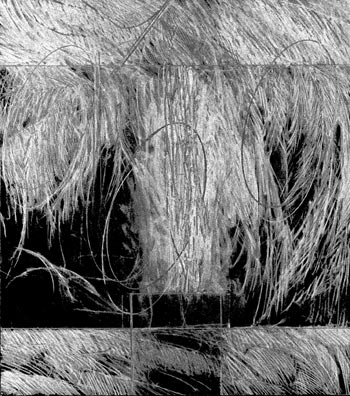 Akedah, #54 - 2009 - Pigmented inkjet print - 36" x 32"
August 22-September 29, 2016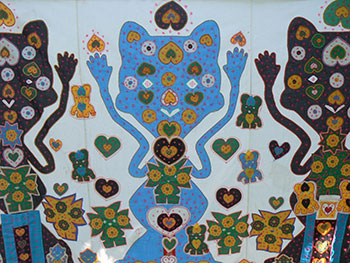 Spirit that Controls the Land and Water
Archived Mark A. Chapman Gallery
2015-2016 Exhibitions, Exhibits, & Lectures
2014-2015 Exhibitions, Exhibits, & Lectures
2013-2014 Exhibitions, Exhibits, & Lectures